Professional Eyecare
Deciding on the the best lenses for your glasses requires a lot of thought. You will need to consider such things as different lens designs, the type of coating you may require, lens thickness, and of course the price. It is not just a simple matter of a handing over a prescription. Remember we are always here to provide you with expert advice.
Independent Advice

Being independent opticians, R & J Moore are able to recommend the best lenses to suit your needs and can source any make of lens, including ranges from Nikon, Seiko, Zeiss and Varilux.
The latest technology

At  R & J Moore Opticians we understand the correct lenses are crucial to good vision and comfortable spectacle wearing. Our dispensing team take many factors into account when helping select your ideal lenses. We consider your history, personal preferences and budget. We will give you comprehensive advice on choosing the best lenses for you and have a wide range of suppliers to meet all requirements. Combine this with the latest measurement technology R & J Moore Opticians provide a product that meets every individuals needs.
Varilux X Series Lenses
R & J Moore Opticians are a preferred supplier of Essilor, who manufacture the Varilux X Series lenses. We are Varilux lens specialists and recommend them for any patient interested in the latest technologies available and the best optical performance.
A new definition of near vision
Your posture and the way you look at things up close have changed. You're now drinking coffee while texting the kids, sending an email via a tablet on the train or checking your social news feed every other hour. In short, everything that matters today happens within arm's reach. Before now, no varifocal lens has been designed to accommodate these modern day behaviours and therefore you had to, 'point your nose to where you want to look at'.
Varilux X series removes this limitation through its 'Xtend' technology. You will no longer need to move your head to see clearly.
The first varifocal providing total visual freedom
Varilux X series is the first varifocal lens to dramatically reduce head movement and ensure that your vision is as natural as possible for every day activities within arm's reach and beyond. Varilux X series is the best varifocal we've ever designed.
Varilux Road Pilot Lenses
Varilux Road Pilot is a specific design to best match drivers' visual needs which incorporates a wide distance and intermediate vision zone.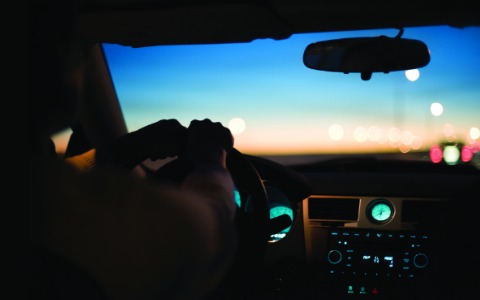 Easy to check the dashboard and dials
The intermediate vision zone of a Varilux Road Pilot lens is enlarged to offer direct, natural access to all critical information: speedometer, audio system, navigation system and more.
A clear panoramic view
Thanks to a wider peripheral vision, wearers experience natural eye movements when checking the rear-view and side mirrors and could better anticipate lateral movements and action of other cars.
Dynamic vision with no distortion
By reducing the near vision zone, the fields of vision specific to driving are optimised and distortion is reduced. Your patients will feel safer behind the wheel. 
Blue-violet and UV light protection with Eye Protect System
Eye Protect System protects eyes by absorbing UV and selected blue-violet light into the material of the lens. 
Significant glare reduction with Crizal Drive
Varilux Road Pilot is complemented with the all new Crizal Drive coating. Drivers now experience up to 90% less reflections from on-coming light and other light sources when driving.
 01843 593027   01843 864866     01843 846016   01304 614322   01227 261981