Most children have excellent sight and do not need to wear glasses.
Some children may have vision screening done at school, between the ages of four and five. The earlier any problems are discovered the better the outcome. Your child does not have to be able to read or talk to have a sight test. If you have any concerns about your child's  eyes, or if there is a history of squint or lazy eye in the family, do not wait for the vision screening at school. Bring your child along to R & J Moore Opticians for a sight test. Remember it is extremely important that your children's vision is tested regularly. Regular eye examinations will help us monitor your child's vision and health. A simple eye examination can highlight general health problems, including diabetes. This is free under the NHS for children under 16yrs.
Which children should be tested?
You should make sure your child has a full eye examination If:
Your child has special needs, children with special needs often have eye problems.
There is a history of a squint or lazy eye, astigmatism, eye strain, colour blindness, and short  and long sightedness in the family.
Other family members had to wear glasses when they were young.
Signs to look out for:



One eye turns in or out, this may be easier to spot when the child is tired.
The child rubs his or her eyes a lot, except when they are tired which is normal.
The child has watery eyes.
the child is clumsy or has poor hand to eye co-ordination.
The child avoids reading, writing, or drawing.
The child screws up his or her eyes or frowns when watching TV.
The child sits very close to the TV or holds books or objects close to their face.
The child displays bad behaviour or concentration problems at school
The child doesn't perform as well as they should at school.
The child complains about blurred vision, or double vision, or has unexplained headaches.
 How much do eye examinations cost?
The NHS pays for sight tests for children under sixteen years of age, and those aged sixteen to eighteen in full time education. If your child needs glasses, the NHS will give you a voucher, which may cover the full cost of glasses, or you can put it towards the cost if you want more expensive glasses.
Test your child for Visual Stress

R & J Moore Opticians use the ReadEZ system  to test  for Visual Stress and supply overlays, clip-ons or coloured prescription lenses to your optimum colour.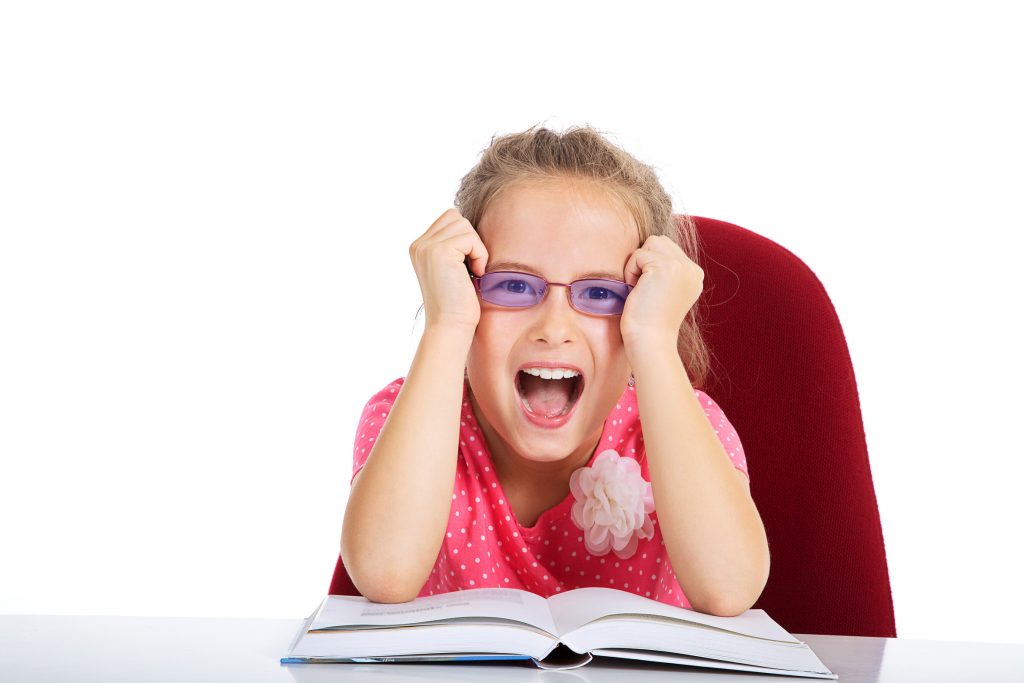 R&J Moore Opticians are here to help with your children's eye care.

If you have any questions regarding your children's vision, our practice team here at R&J Moore Opticians are more than happy to answer your questions and provide you with all the information you need to monitor your children's eyesight.
 01843 593027   01843 864866     01843 846016   01304 614322   01227 261981